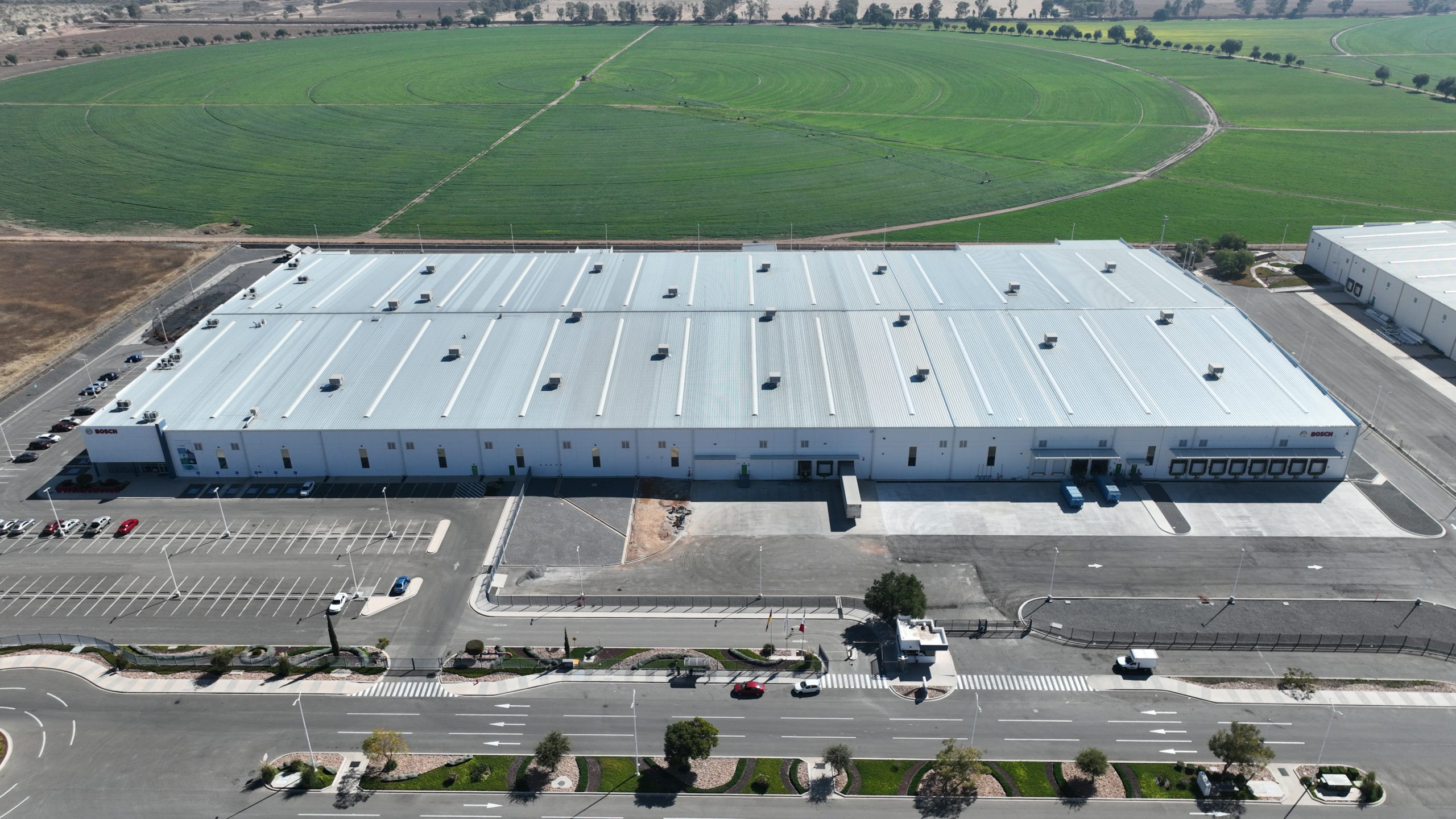 Bosch Queretaro Start of new expansion operations
Queretaro, México
Last week began operations in the expansion of the automotive plant of Bosch Mexico within the AeroTech Park in Querétaro.
We both Abitat and Sermep participated in this large investment to double the operation, replicating the dynamics we had in the first phase of this warehouse completed in May 2017.
We were involved from the pre-construction to align the need for Bosch for this expansion, resulting in a complete design and execution service with high coordination to carry out the works without interrupting the operation of the existing warehouse. As value engineering, we proposed changes to the original idea to give continuity and harmony to the façade.
This project represents an investment of 146 million dollars and brings 400 qualified job opportunities to the area. In addition to a production of cutting-edge technological equipment, such as electronic power steering, and driver assistance devices to save lives through technology.
"Exactly one year ago we announced the growth of this site, and today we formally inaugurate its start of operations to serve more and more customers with more employees in this region. This speed and perseverance is cause for celebration for us. As an innovation company, it is precisely these characteristics that allow us to adapt to the market before others."
René Schlegel, president of Bosch Mexico
We congratulate Bosch for this growth achievement so that they continue to provide "Innovation for your life" and strengthen the Mexican market. We are very proud to be part of their successes.
If you are interested in working with us for your next expansion or construction, contact us at ventas@abitat.com.mx or the phone +52 (614) 442-05-00